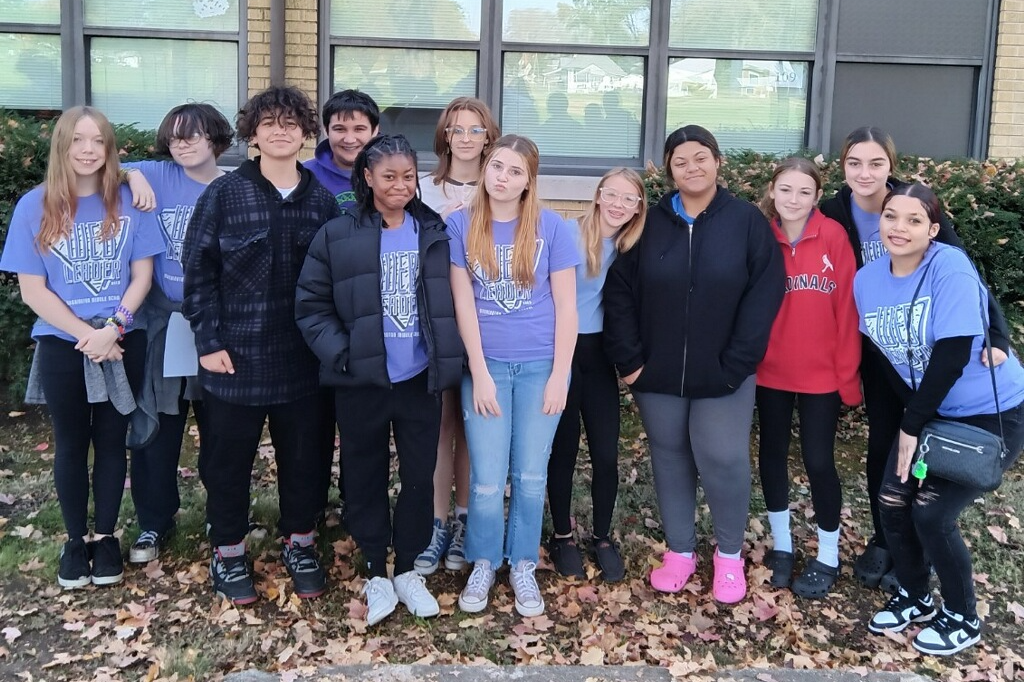 WEB Leaders at 2nd Annual Fall Into Family Fun
F.A.C.E. - Family and Community Engagement
Washington needs your voice, energy and ideas! The F.A.C.E. team meets monthly and provides volunteers, decision-making, and more! School teams come together to learn and set goals for the year to support student achievement.
Our mission as a Family & Community Engagement (F.A.C.E.) team at Washington Middle School is to promote and encourage communication between parents, teachers, administration and the community.
FACE Meetings are held each month on the fourth Tuesday 5:30-6:30pm . Please contact Ms. Pedigo at 217 525-3182 ext 290 or email npedigo@sps186.org with questions or for assistance.
Interested in Volunteering at Washington?
Step 1: Complete a background check (click here)
Step 2: Contact
F.A.C.E. Principles
Deepen FACE Teams
Enhance Communication
Building a Welcoming and Supportive Environment for all
Empower Parents in Decision Making
F.A.C.E. Defined:
"Springfield Public School District defines Family and Community Engagement as school, family, & community partnerships built on trust and meaningful communication that creates strong academic support systems for all students.
F.A.C.E. Mission Statement
Building Relationships and Partnerships to Support Student Achievement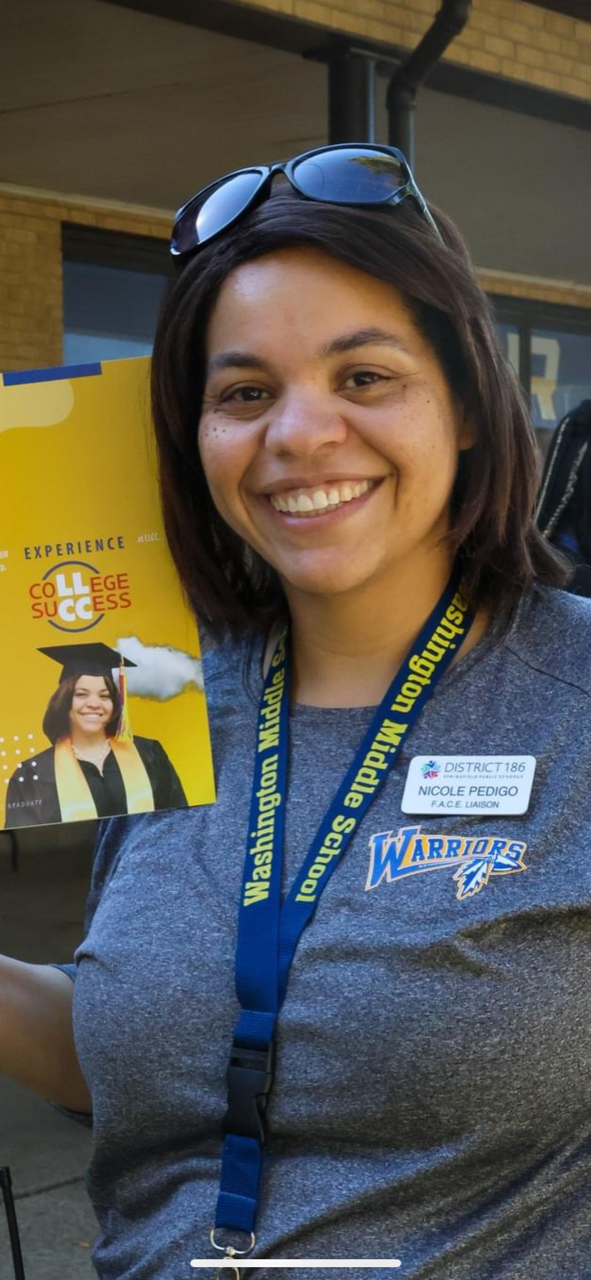 Hello! I'm Nicole Pedigo, the Family and Community Engagement Liaison at Washington Middle School. This is my first year working for the school district and at WMS. I am a recent graduate of Lincoln Land Community College where I studied Secondary Education and now I am pursuing my teaching degree at UIS so I can be a middle school history teacher.
I decided to come to Washington Middle School because I have a passion for helping people succeed and I believe working in a middle school will allow me to do that. I come from a rough background and I'll always remember the teachers and school staff that made a difference in my life.
One thing I want my students and families to know about me is that I am here to help in any way I can. I am here to help overcome barriers to success, provide support, and help families learn how to support their student's education.